RSL Art Union Prize Home Draw 385 | Win the $7 Million Golden Treasure: Apartment Complex + $1 Million Gold
RSL Art Union Draw 385 | Closed 12th May, 2021
RSL Art Union Prize Home Draw 385 helped raise funds to support returned veterans as well as those on the long journey to recovery from past deployments.
Draw 385 Prize Details
RSL Art Union Draw 385 has now closed.
This draw offered the chance to win an ENTIRE beachside apartment complex including a double-storey penthouse and four apartments in popular Palm Beach on the Gold Coast, PLUS $1 million in gold. Perfectly positioned only steps from Palm Beach on the Gold Coast, this breathtaking apartment complex offers the ultimate sea change.
From the moment you step inside, you will feel like you're on holiday. Each of the five homes has been styled using a soothing colour palette and organic materials such as cotton, rattan and linen, inspired by their ocean surrounds.
Featuring a 261 sqm double-storey penthouse with ocean views, the apartment complex includes a combined total of $392,756 worth of furniture and electrical appliances.
RSL Art Union Draw 385 First Prize Includes:
Imagine waking up to the sound of waves from the Gold Coast's Palm Beach. Live steps from world class surf and a safe patrolled swimming beach that stretches 4km of pristine coastline.
An entire apartment complex ($5,605,000)
Furniture and electrical appliances included ($392,756)
Rates, water and body corporate paid for the first 12 months ($65,912 not transferable)
Legal transfer fees paid ($6,875)
$1 million in gold bullion
A $2,000 travel voucher for the winner to claim first prize
Total Prize Value: $7,072,543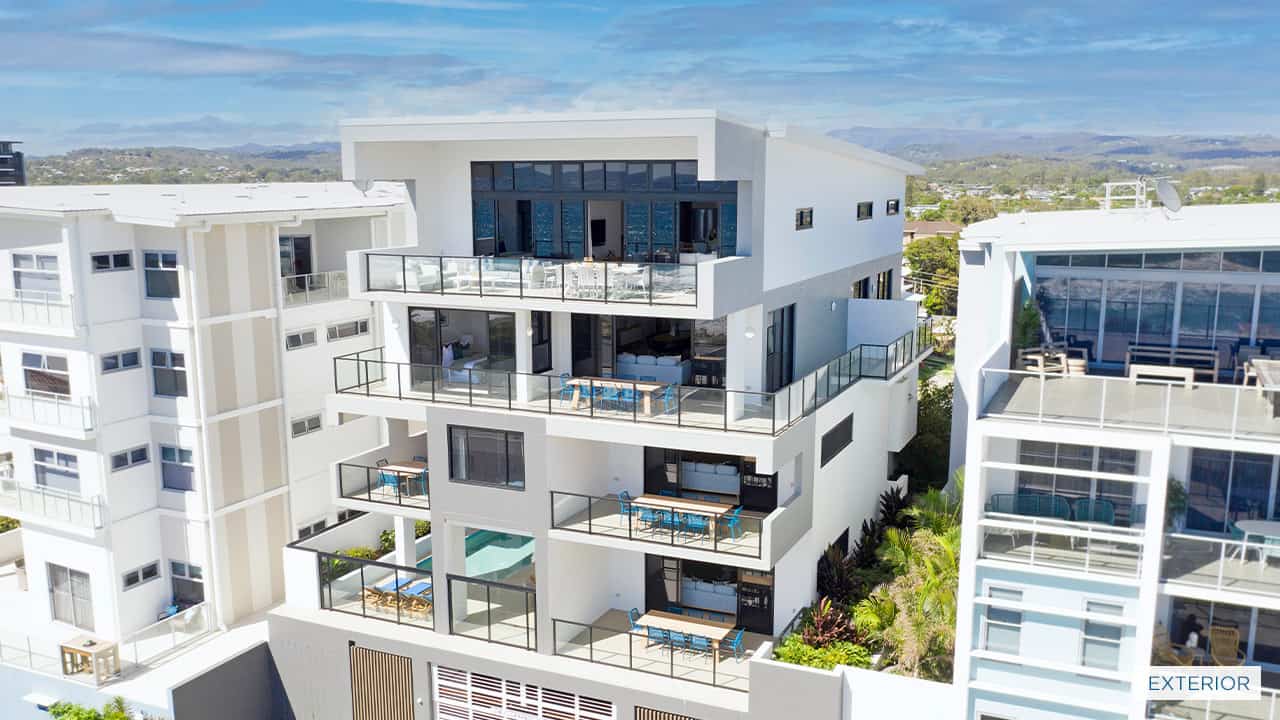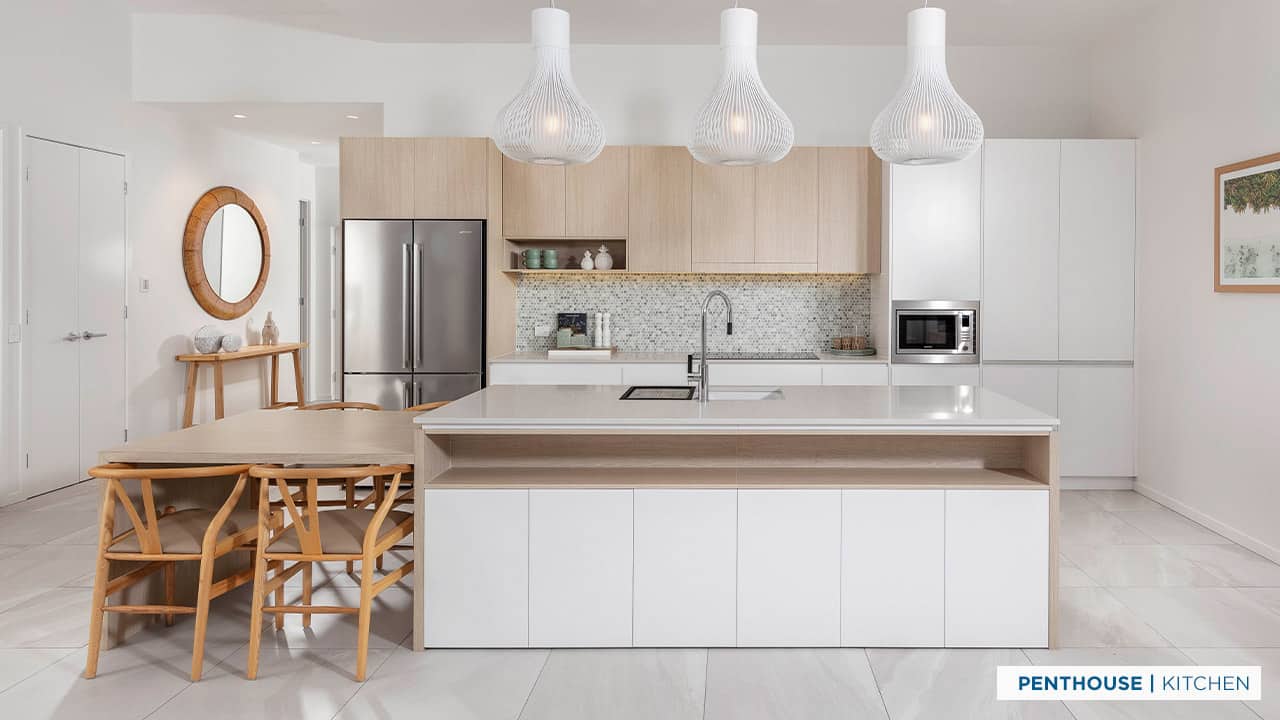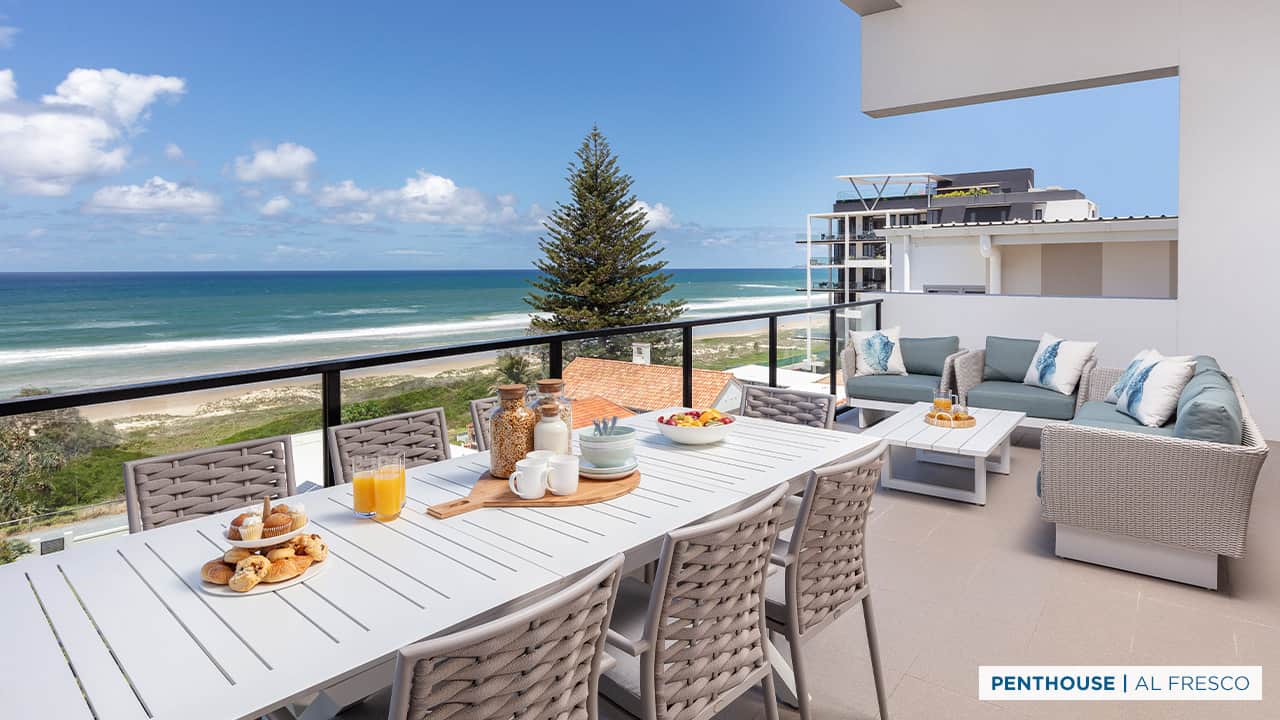 How Your Ticket Purchase Helps RSL Art Union
Every ticket purchase in RSL Art Union Draw 385 helps veterans in Queensland and throughout Australia. The RSL Art Union generates funding to support services for Australian veterans and their families, including physical and psychological rehabilitation, crisis funding and well-being programs. For more information click here.
How to Buy a Ticket in RSL Art Union Prize Home Draw 385
You can buy a ticket in RSL Art Union Draw 385 for as little as $10.
Click the red "BUY TICKETS" button on this page
Select a Ticket Book from the options available on the RSL Art Union website
Click on the "This purchase is a gift" tick box if you are buying tickets for someone else as a gift
Click the "BUY TICKETS" button on the right hand side of the webpage
Enter your personal details to complete the ticket purchase
RSL Art Union Prize Home Draws offer secure online payments via all major credit cards, debit cards, direct debit and PayPal.
Frequently Asked Questions
How many tickets are sold in the draw?
RSL Art Union Draw 385 has a total of 3,823,300 tickets available.
Can anybody buy a ticket in Draw 385?
Entrants must be 18 years or older.
When does Draw 385 close?
RSL Art Union Draw 385 closed 12th May, 2021 at 8pm AEST.
When will the winner of Draw 385 be drawn?
The winner of Draw 385 was notified by Registered Mail and results were published in the public notices of 'The Australian' on 21 May 2021.
How do we select competitions?
Our team reviews hundreds of competitions and lotteries every single week, making sure we list only the best competitions available today. We Got Competitions is reader-supported and may earn a commission when you visit links to partner sites.